The Boss's Daughter
3 Most Common Front Doors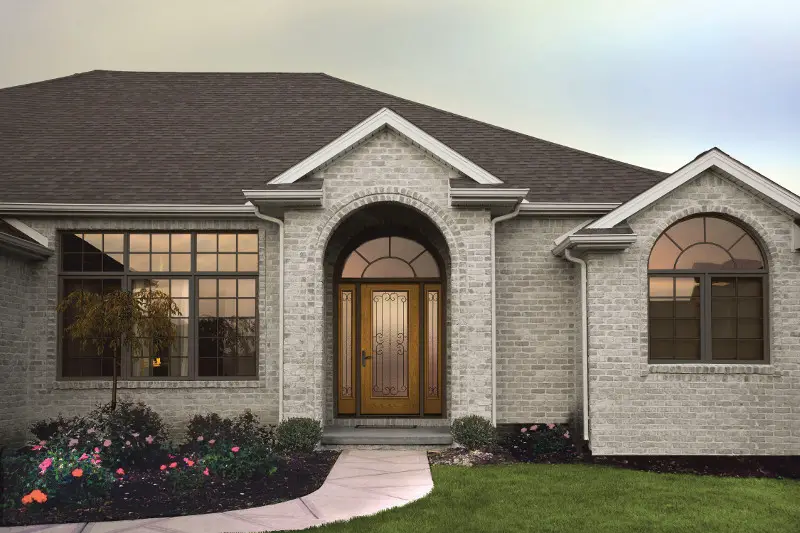 Which Front Door is Right for YOU!
My son Marley is now 10 years old. He is at that stage in his life where he is trying to distance himself from his mom's way of doing things and create his own style. Last summer he had bright blue hair, this winter he only wore black. His style is evolving as he grows and learns more about himself.
Remodeling homes is exciting and challenging, because every customer has their own style, their own personality and their home is usually a direct reflection of that. Your front door is your homes first impression- you should make the most of it!
As summer is approaching us we wanted to go over some front door insider tips because with the temperatures rising now is the best time to upgrade your front door.
The 3 Most Common Front Door Types
Wood Doors: These doors are known for their beauty and classic look, but they are also known for warping, rotting and can be more of a hassle to maintain.
Steel Doors: These doors are great because they are relatively less expensive than wood doors and they give you a strong sense of security. Steel doors are easy to dent and ding up and they can also rust easily.
Fiberglass Doors: These doors come in on top for Toupin Construction. They are beautiful like wood doors, come at a good price considering that they are uniquely insulated with material that helps keep your home warm in the winter and cool in the summer. There are a variety of colors and styles to match anyone's taste. It is no wonder why we use Therma-Tru Fiberglass doors from Orepac on all our remodels.
If you are interested in a quote for a new front door and would like more information on what door best suits you and your home please call our office at 925-937-4200 and set up an appointment with Toupin Construction. Our full service company will be there every step of the way.
---
‹ Back