The Boss's Daughter
What to Know About Refacing Your Cabinets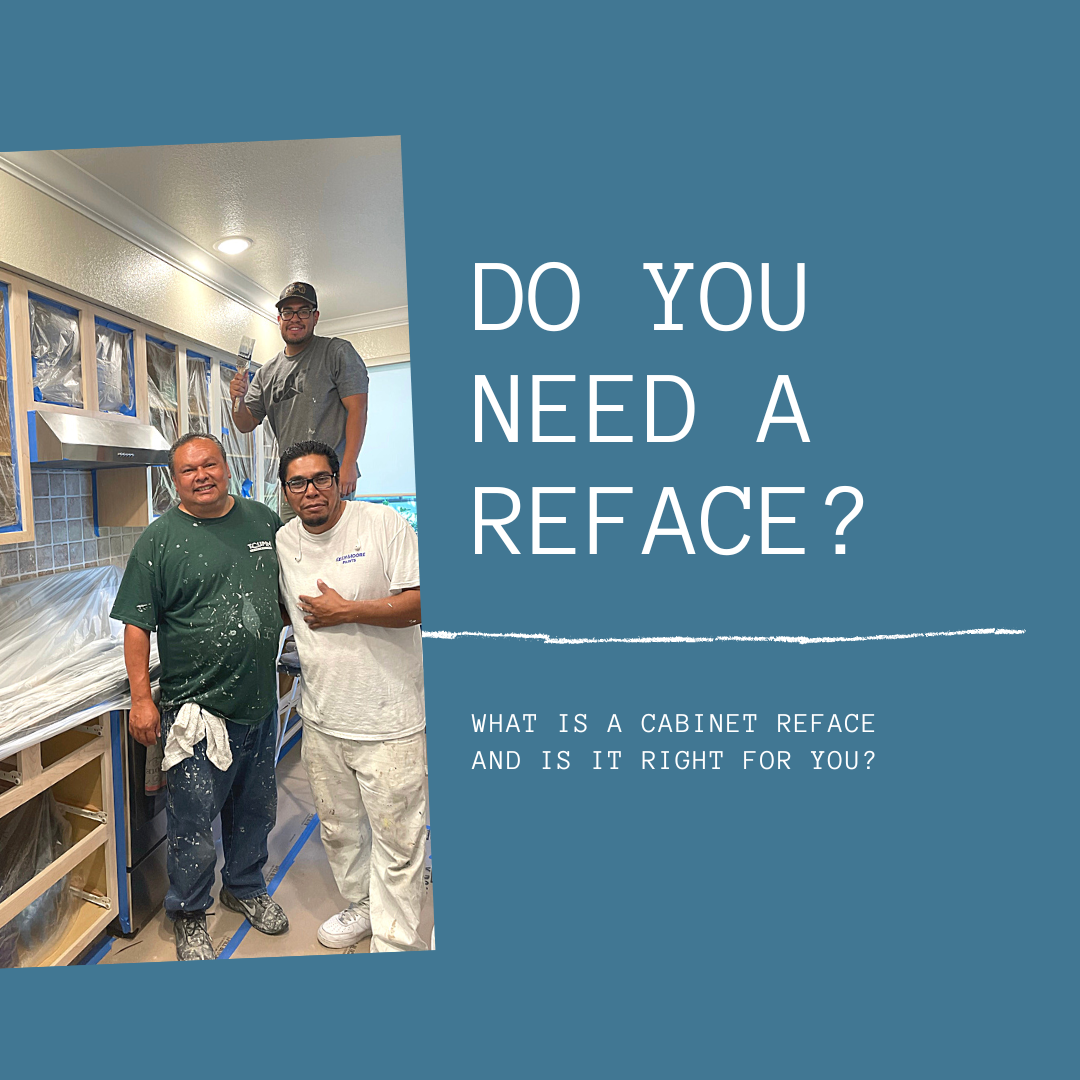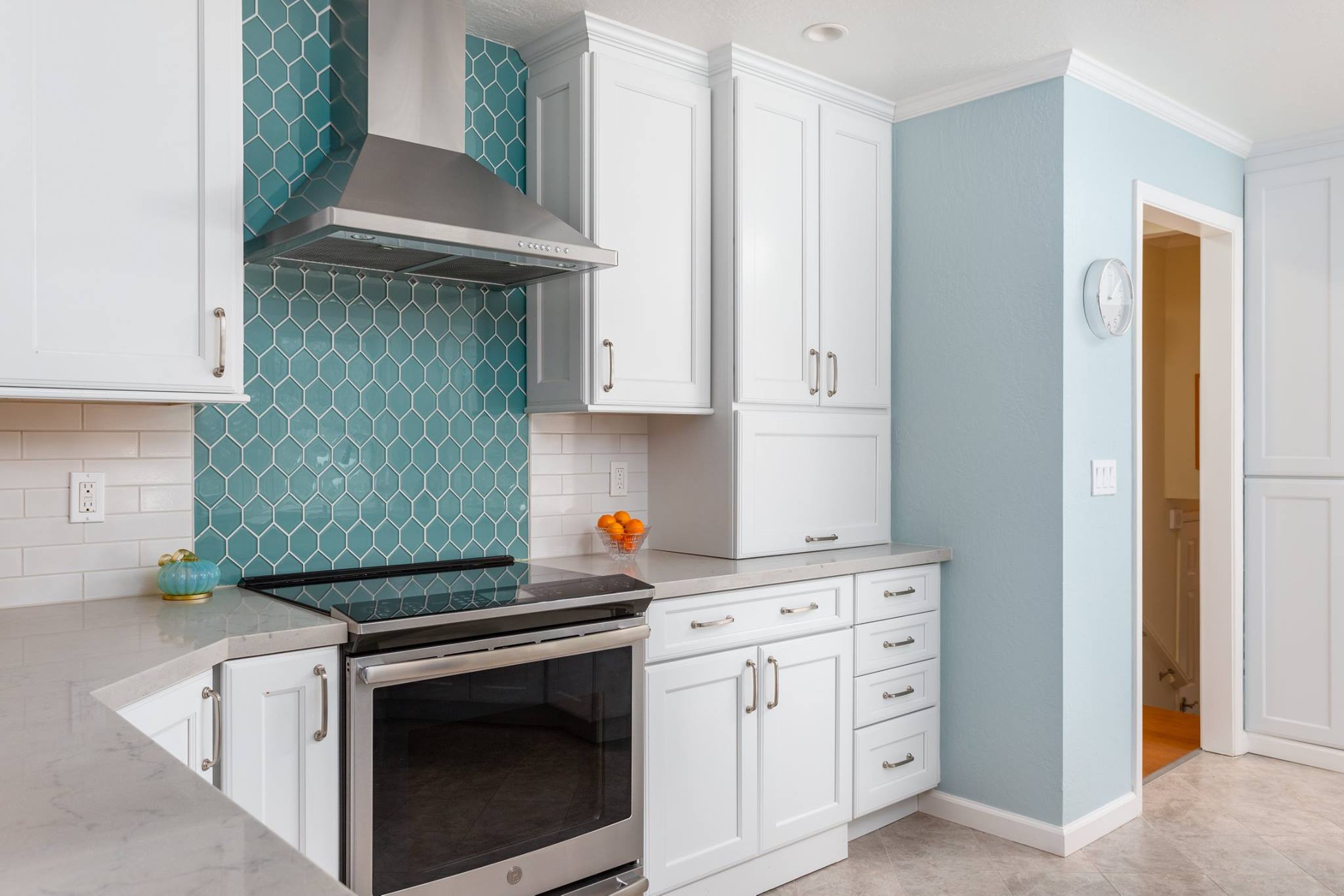 What to Know About Refacing Your Cabinets
When it comes to remodeling your kitchen, your cabinetry will allocate about 35% of your budget. New kitchen cabinets can range from $15,000-40,000 depending on the brand, wood species, and any special features you want to incorporate.
There are three options you have when considering your cabinetry.
Brand new custom cabinets
Refinishing your existing cabinets
Refacing your existing cabinets
In this post, we are going to focus mainly on refacing cabinets because we think it is a great option for a lot of homeowners and often gets overlooked or misunderstood.
What is Refacing?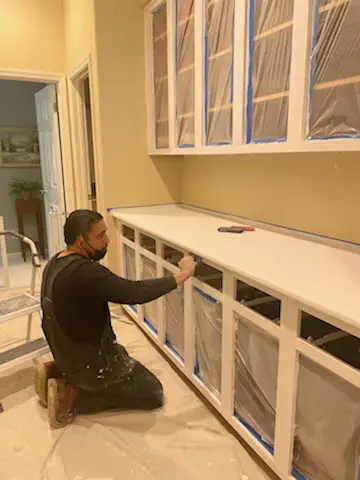 Simply put, refacing your cabinets is when you remove all the cabinet doors and drawers and leave only the cabinet bases. We dispose of the doors and drawers and build brand new ones to replace them. It is sort of a combo of new cabinets and refinishing cabinets... a happy medium.
Not everyone will want to reface their cabinets or have the ability to reface them; there are some factors to consider when talking to your contractor.
Floor Plan
Refacing cabinets is only possible if you are keeping to the original footprint of the kitchen. The kitchen layout must remain the same since the base cabinets are not being removed. If you keep the original floor plan and your cabinet bases are in good solid condition, then you are a prime candidate for refacing cabinets. There are certain exceptions with this, of course. There are times that we can remove a base cabinet and replace it with a dishwasher or wine fridge, something along those lines.
The cost of refacing your kitchen versus buying brand new cabinets is a huge difference. Nearly 50% of the cost of new cabinets can be saved if you are refacing your cabinets. This is because you are not buying all the new cabinets, only the doors and drawers are new, and the remainder of the cabinets have been sanded, primed, and painted to match your cabinet doors.
Before Covid hit, new cabinets from KraftMaid would take 6-8 weeks to get. These cabinets were custom built in their Ohio factory and shipped to your home. They are beautiful cabinets. However, post-Covid has had many delays, and now cabinets can take, on average, 8-12 weeks. One benefit of refacing your cabinets is that the time spent with your kitchen in the construction phase is much shorter.
Functionality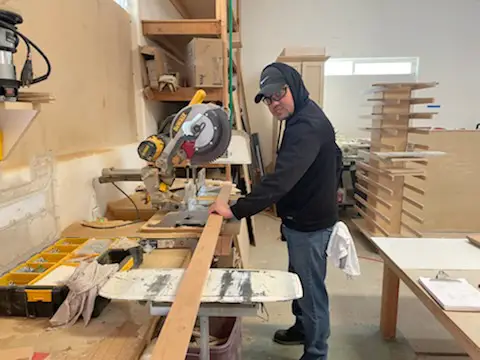 Let's go back to the floor plan real quick; when remodeling your kitchen, a lot of the time, it is because of the functionality of the kitchen itself. Not having enough cabinet space is at the top of the list of what people complain about most in their kitchens. The good news is that even by refacing your cabinets, you can add features and accessories that can make your kitchen more useful in your day-to-day life. You can also remove the base of a cabinet and replace it with a dishwasher or wine fridge.
For example, we can install:
When you sit down and look at your options, make sure to consider your budget and your time frame; from there, you can narrow down what it is that works best for you and your family. If you have questions about the process or are a candidate for refacing cabinets feel free to call our design center. 925-937-4200 and speak with a designer. There are so many great affordable options to choose from.
---
‹ Back